El Chorrito
Real Estate Properties and Nature
El Chorrito Real Estate we select all our real estate properties for sale and rent following rigorous quality control, ensuring that they meet all the necessary legal requirements.
Discover our wide selection of penthouses, apartments, villas, farms, houses, chalets, lands, estates, plots, warehouses, premises, offices and parking on the Costa del Sol, the Sierra de las Nieves and the Guadalhorce Valley. We are specialists in properties to enjoy nature, with large green areas and all the comforts.
El Chorrito
Discover a New Nature
We have the perfect place to live, enjoy the countryside, with all the comforts in the middle of nature, in one of the wonderful towns of the Sierra de las Nieves, the Guadalhorce Valley and the Costa del Sol.
Places to live and invest
El Chorrito Real Estate Properties has properties in Monda, Guaro, Coin, Marbella, Mijas, Alhaurin, Fuengirola, Malaga, Estepona, Cartama, Ojen, San Pedro, Tolox, Torremolinos, Benalmadena and Benahavis. Select the place to live and invest and discover our best selection of properties.
El Chorrito Real Estate Properties we carry out sale and rental professional of properties. Find your house, flat, villa, chalet, penthouse, land, estate, plot, farm, apartment, warehouse, premise and business in Monda, Guaro, Marbella, Coin, Malaga, Fuengirola, Mijas, Alhaurin de la Torre, Alhaurin el Grande, Estepona, Torremolinos, Benalmadena, Cartama, Benahavis, Tolox, Ojen and San Pedro with the best Selection of Properties in the Sierra de las Nieves, the Valle del Guadalhorce and the Costa del Sol.
Our specialized staff is trained to manage the specific procedures of purchase and sale in the rural environment, the city and the coast.
In the heart of the province of Malaga, Sierra de las Nieves is a paradise of contrasts of 58 kilometers. Being made up of a large number of towns such as Ojen, Yunquera, Casarabonela, Guaro, Istan, El Burgo, Monda, Alozaina and Tolox, with a great diversity of coastal and mountain landscapes. The entire reserve is located in a Mediterranean climate zone, so the fundamental characteristics of this type of climate are evident in all the towns that are found in it. It has great natural wealth, with many animal and plant species. Among the animal species we can find the mountain goat or the otter, which maintain stable populations in this reserve, raptors such as the golden eagle and the common vulture. In the plant diversity of this region we find pinsapos, highlighting the Pinsapo de Las Escaleretas, which is declared a Natural Monument, we also find a specimen of chestnut 800 or 1000 years old, which is the Holy Chestnut. In the Sierra de las Nieves lies the most complex labyrinth of caves and galleries in Andalusia: Sima Honda, Cueva de la Tinaja, Sima del Aire and Sima Prestá. You will also find springs, such as the Tolox sulfurous water baths.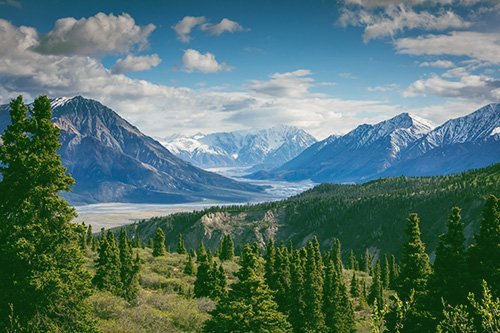 El Chorrito Real Estate Properties we have Properties for sale and rent as apartments, houses, penthouses, villas, farms, villas, plots, plots, premises, businesses, warehouses and offices.
We love nature and tranquility, if you too, we have properties in the Sierra de las Nieves: Real Estate in Monda, Real Estate in Guaro, Real Estate in Tolox, Real Estate in Ojen and Real Estate in Yunquera. If you prefer a little more action, the Guadalhorce Valley is for you: Real Estate in Coin, Real Estate in Cartama, Real Estate in Alhaurin el Grande and Real Estate in Alhaurin de la Torre. But if none of the above convinces you, here we show you the best properties on the Costa del Sol: Real Estate in Marbella, Real Estate in Benahavis, Real Estate in San Pedro, Real Estate in Mijas, Real Estate in Fuengirola, Real Estate in Benalmadena, Real Estate in Estepona.
But if you don't want to buy and want to sell a property, we are specialized.
El Chorrito © Real Estate Properties and Nature